Peaseful is a experiential design and fabrication company based out of San Diego, California. We specialize in immersive art installations, murals, and custom design fabrication.

We're unique in that we build and design what we dream right here in our sunny Southern California studios.

..and our clients love us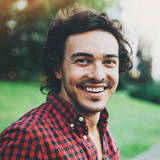 "We're able to test our way from a 5% conversion rate, all the way up to 20$. Without driving more traffic. Our client is getting four times the leads that he was getting before."